from: austria
3 panoramas by bernhard vogl
Extermination through Work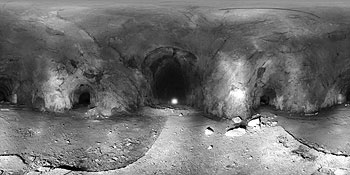 from: austria
1 panorama by bernhard vogl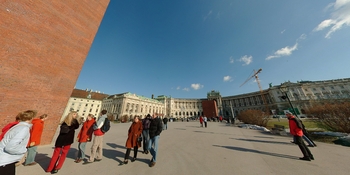 from: austria
3 panoramas by helmut schierer
During the Second World War the national socialists established three pairs of flaktowers in Vienna. Since 1945 these memorials of war are again and again subject to – partly – intensely discussions. Only recently the Italian artist Antonio Riello sought to free the Viennese from the psychological load of these towers by a reproduction from sugar cube with their following destruction by the visitors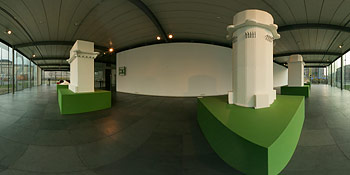 Während des zweiten Weltkrieges errichteten die Nationalsozialisten in Wien drei Flakturmpaare aus Stahlbeton. Seit 1945 sind diese Mahnmale des Krieges immer wieder Gegenstand von – teilweise – heftigen Diskussionen. Erst kürzlich suchte der italienische Künstler Antonio Riello durch einen Nachbau aus Zuckerwürfel mit ihrer anschließenden Zerstörung die Wiener von der psychologischen Last dieser Türme zu befreien.
from: austria
2 panoramas by bernhard vogl
Hartheim castle one of six centers for "Euthanasia" – the operation to eliminate physically and mentally handicapped persons.