from: japan
5 panoramas by osamu okada
One of the war's bloodiest ground battles which lasted for over three months from April 1, 1945 to July 2, 1945 when the US forces declared the island secure and the end of the Battle of Okinawa.
沖縄本島は東京から南西方向に1600Km離れた場所に位置し、南北約135Km、一番広いところで幅28Kmの細長い島です。1945年4月1日から米軍が沖縄攻略作戦終了を宣言した7月2日までの3ヶ月間余り、この島において日本国内で唯一住民を巻き込んだ血みどろの地上戦が繰り広げられました。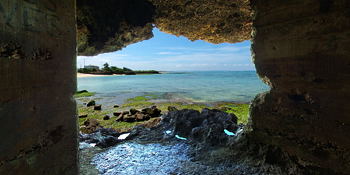 from: japan
3 panoramas by toshio fuji
The Yasukuni-Jinjya is a temple of Shinto, holding memorial services to all soldiers who died in wars. The dead soldiers can not war again, and they need a place to sleep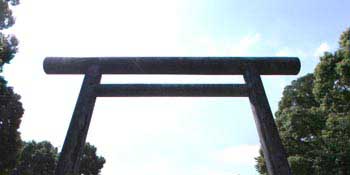 from: japan
2 panoramas by keiji yokotani
This building was a substation for the Tachikawa factory of Hitachi Aircraft Company, a munitions plant that manufactured airplane engines. It was constructed in 1938. On the outside wall remain innumerable holes as a remnant of strafings and bombings during World War II.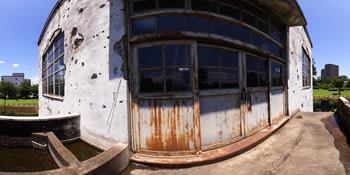 from: japan
1 panorama by keiji yokotani
These items in the picture below are from a war exhibition in Inagi-City Local Museum, Tokyo. Seven items are chosen here and given detailed explanation.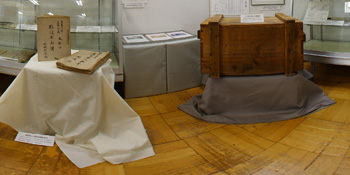 from: japan
1 panorama by keiji yokotani
Built in 1934, this place was an auditorium of now-defunct Military Cadet School. The U.S.forces requisitioned the facility in August 1945, and used the auditorium as a court when they held the International Military Tribunal for the Far East (the Tokyo Trial) in May of the following year.