Hanstholm
3 panoramas by hans nyberg
Hanstholm Bunker Museum
The Hanstholm battery was part of the Atlantic Wall, the fortifications which Hitler built all the way from Kirkenes in Norway to the Pyrenees.
Hanstholm was the largest in Northern Europe and had originally 4 38 cm guns with a maximum range of 55 km, enough to cover half of the area between Denmark and Norway. A similar battery in Norway on the other side of Skagerrak covered the other part.
The museum attached to the large bunker area was built 2000-2002 and inaugurated by Her Majesty Queen Margrethe II on June 30, 2002.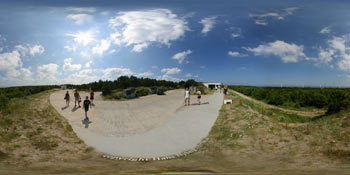 The Museum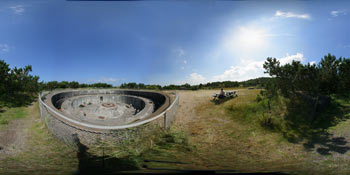 The 38 cm battery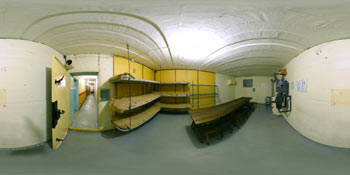 The crew's quarters
© 2005 Hans Nyberg
Related websites