Toulouse
2 panoramas by gilles vidal
Wall memories – La mémoire des murs
We walk them unnoticed everyday … yet the plaques are there, nailed to the walls at the exact spot where these men and women have fallen, for their values and ideas. Who were they? What happened and why? We are missing their stories…
The rare accounts written on these plaques come short telling the story of an unknow life taken away, the lifes of these anonymous fighters of freedom.
They became heroes as they died. Along the walls we walk everyday men and women have fallen.
"Here on August 19, 1944 Captain Paul Escudie, 39 years old, heroically fell under German bullets saying: I'm dying for France".
"Ici le 19 août 1944 le Capitaine Paul Escudie, 39 ans, est héroïquement tombé sous les balles allemandes en disant : Je meurs pour la France".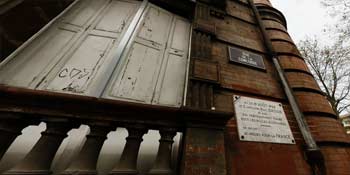 La Rue de la Concorde
Nous passons tous les jours devant, sans y prêter attention… Pourtant les plaques sont là, fixées aux murs, à l'endroit même où ces hommes et ces femmes sont tombés, tombés pour des valeurs, tombés pour des idées. Qui étaient-ils? Que leur est-il arrivé, comment, pourquoi ? Leurs histoires nous manquent…
Les quelques lignes écrites sur ces plaques ne suffisent pas à dissiper l'anonymat d'une vie stoppée net, ne suffisent pas à décrire le destin des ces combattants de l'ombre, de ces combattants de la liberté.
Ils sont devenus héros, faute d'être restés vivants.
Au fil des murs que nous longeons tous les jours des hommes et des femmes sont tombés.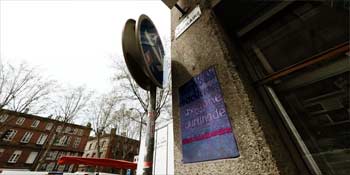 La Rue Roquelaine
© 2005 gilles vidal