Berlin - streets
4 panoramas by oliver mann
Traces of the battle for Berlin
On the 21st April of 1945, the Red Army entered Berlin. The battle lasted until 2 May, leaving more than 200.000 people dead. Fighting in the city was heavy, with house-to-house combat. This panorama shows traces at the museum island.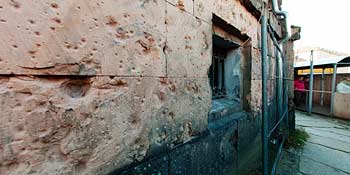 Berlin, museum island
Inside the Flak tower
A view into the ruins of the former Anti-Aircraft Towers at Humboldthain Park. More than 15.000 people matched into these monstrous fortifications. Berlin had 3 of them. They were blown up by the allies after the war.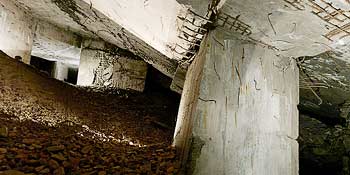 Berlin, Flak tower
Ruin of the Kaiser-Wilhelm Memorial Church
The most well-known memorial in Berlin is the Kaiser-Wilhelm Memorial Church. It has been destroyed by an air-raid in 1943.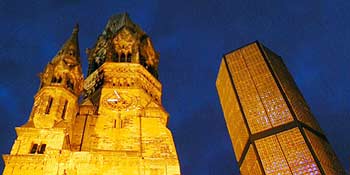 Berlin, Kaiser-Wilhelm Memorial Church
The "Neue Reichskanzlei"
As you can see, you see nothing. Hitler´s residence was heavily damaged by air-raids and the battle of Berlin. The ruins were pulled down in 1949.
In 1988 the government of the former GDR has put up a residential area at this place. Nothing should remember the past, but they were not able to remove the underlying remains of the "Führer-Bunker".
A few steps beyond these houses, Hitler committed suicide. Today, the place where his body was burnt is a parking place for the inhabitants.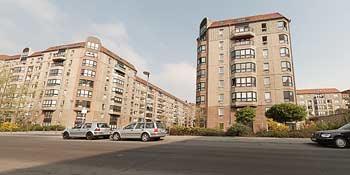 Berlin, "Neue Reichskanzlei"
official website
and
Berlin related panoramablog