from: spain
4 panoramas by iñaki rezola
Bunkers at the "Domaine d'Abbadia", a beautiful and protected natural site that belonged to that eccentric, erudit and curious Basqueman whose acquaintance French writer Pierre Loti made during his visits to this country.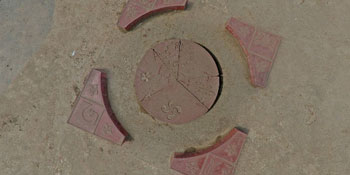 from: spain
5 panoramas by iñaki rezola
Guernica was almost completely destroyed in the afternoon of April the 26th 1937. The nazi planes – helped by a few italian ones – started the bombing at about 16:30 hours (local time), and it lasted for about four hours.