Brestanica
3 panoramas by boštjan burger
The central camp for deporting Slovenes
Immediately after the occupation of Slovenia, Nazis transformed the castle ob Brestanica into the central camp for deporting Slovenes.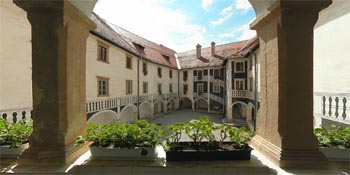 Brestanica
The occupied land was annexed to Third Reich and there was no place for the prime residents… over 45,000 Slovenes were sent into concentration camps or exile to Serbia from here.
The Slovene Museum of Contemporary History arranged the Slovene Deportees exhibition in the castle in the year 1968.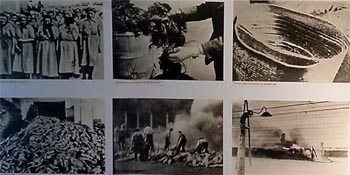 Brestanica
Takoj po zasedbi slovenskega ozemlja so nacisti spremenili grad Brestanica v glavno zbirališče za deportacijo Slovencev. Zasedena dežela je bila priključena Tretjemu rajhu in v njej ni bilo prostora za prvotne prebivalce… več kot 45.000 Slovencev je bilo od tu odpeljanih v koncentracijska taborišča ali v izgnanstvo v Srbijo. Muzej novejše zgodovine Slovenije je leta 1968 v gradu postavil razstavo Slovenskih iznancev.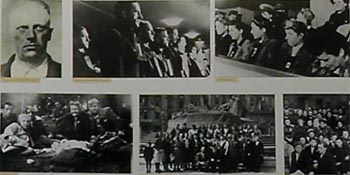 Brestanica
© 2005 Boštjan Burger