Roma
3 panoramas by toni garbasso
Fosse Ardeatine
On 24 March 1944, after a partisan attack in via Rasella where 33 soldiers of the Bozen battalion died, the Nazi occupation troops in Rome, under the command of gen. Maetzler, ordered colonel Kappler to retaliate by executing 10 Italians for every German soldier killed.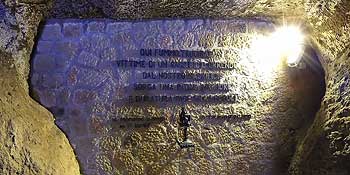 Fosse Ardeatine
285 persons where picked among political prisoners and Jews (including two 15 year old boys, one of them a Jew) previously arrested by the SS, or randomly picked on the streets in the area of via Rasella. Colonel Kappler asked the Italian police chief of Rome Caruso, to deliver another 50 political and jewish prisoners.
This is the tomb of the 335 victims.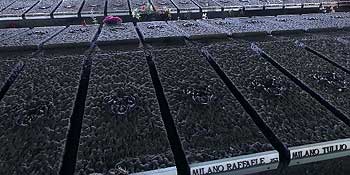 Fosse Ardeatine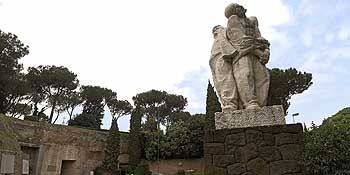 Fosse Ardeatine
© 2005 Toni Garbasso
Related websites
Rete Civica di Roma (in Italian)
The Ardeatine massacre at wikipedia